Patient Wandering:

PREVENTS WANDERING & ELOPEMENT!

Accutech's ResidentGUARD patient wandering system protects residents and puts their family members and your staff at ease!

Your administrators will love the low cost of ownership!

The staff members at your facility will be able to spend more time caring for residents and less time managing a security system. After all, they are not security guards.

You can rest assured that your residents will be protected with a state-of-the-art RFID system. The ResidentGUARD systems meet UL, NFPA, FCC, NEC and JCAHO requirements. The patient wandering systems also carry a full one year warranty and are made in the USA.

You have three options when selecting your ResidentGUARD patient wandering system. The options are based on your needs as well as your budget. All of the systems incorporate the same state-of-the-art RFID tags and readers.
ResidentGUARD IS 3200 System: This computer enhanced system is designed to deliver maximum capability coupled with ease-of-use operation. The system is suited for long term care facilities and nursing homes.

ResidentGUARD ES 2200 System: With this system you'll receive all the key benefits of a patient wandering system without the need for a computer. It's easy to use and can be installed and serviced by your maintenance personnel.

ResidentGUARD LC 1200 System: This is the ideal entry-level solution for facilities that want a quick, economical patient wandering system. It can be set up as a stand alone system and installed and maintained by your maintenance staff.

Benefits of the ResidentGUARD patient wandering system: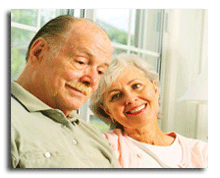 Notifies staff if residents try to leave the facility
Saves time with its simple operation
Easy clean tags
Quick resident assignment
Reduces costs with long life tags
Lower cost of operation with free training and software updates
Includes escort feature
Protects against elopement, loitering
Notifies staff of protected doors left open
Download the ResidentGUARD Brochure